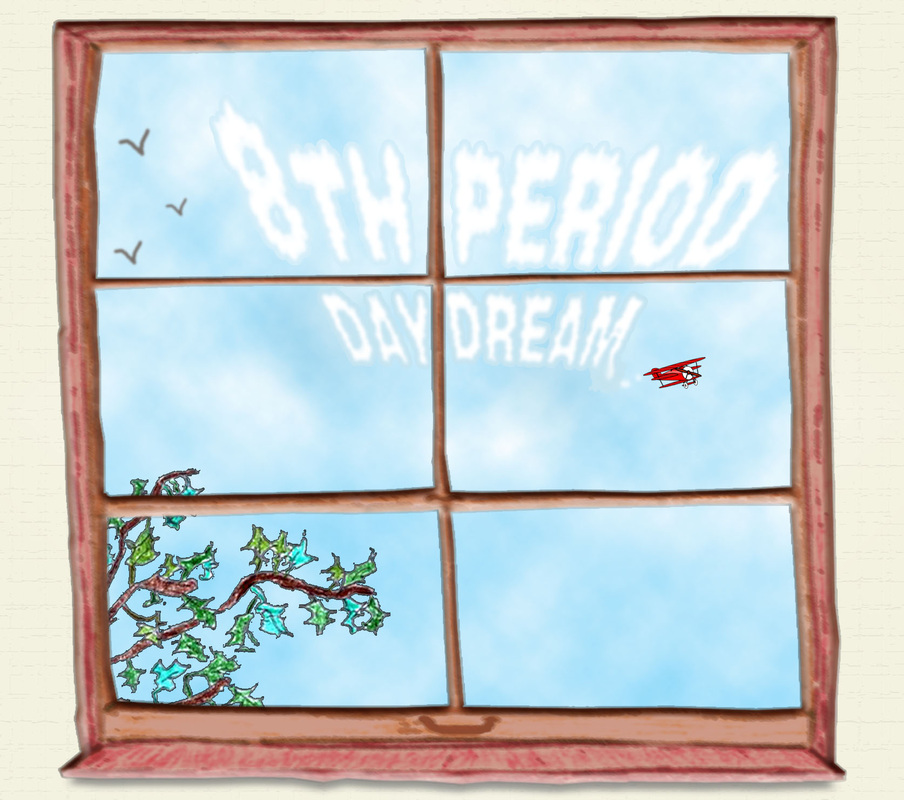 Wow this is the CD of the Century!

8th Period Daydream is a magical state of mind that starts during 8th Period and from there, who knows where it will go — in this new Punky Pop gem.


The heroes of today's daydream are three dynamic New York teens who came together through music as they wonder on romance and other universal questions, and tell the truth they know.

Vonna McDonald hails from Brooklyn, Halle Weston from Bemus Point, and Zander Enock from Roosevelt Island. They were brought together by the beautiful, mystical Lake Chautauqua where all have close ties.

This music was primarily recorded in Brooklyn and embodies that Borough's storied legacy of creative force and originality. So enjoy yourself, shake it if ya got it, let your spirit dance and as you listen, DARE TO DAYDREAM!